At Ansamble there is a wide variety of jobs!
Whatever your passions, skills or background, we are convinced there is a job for you.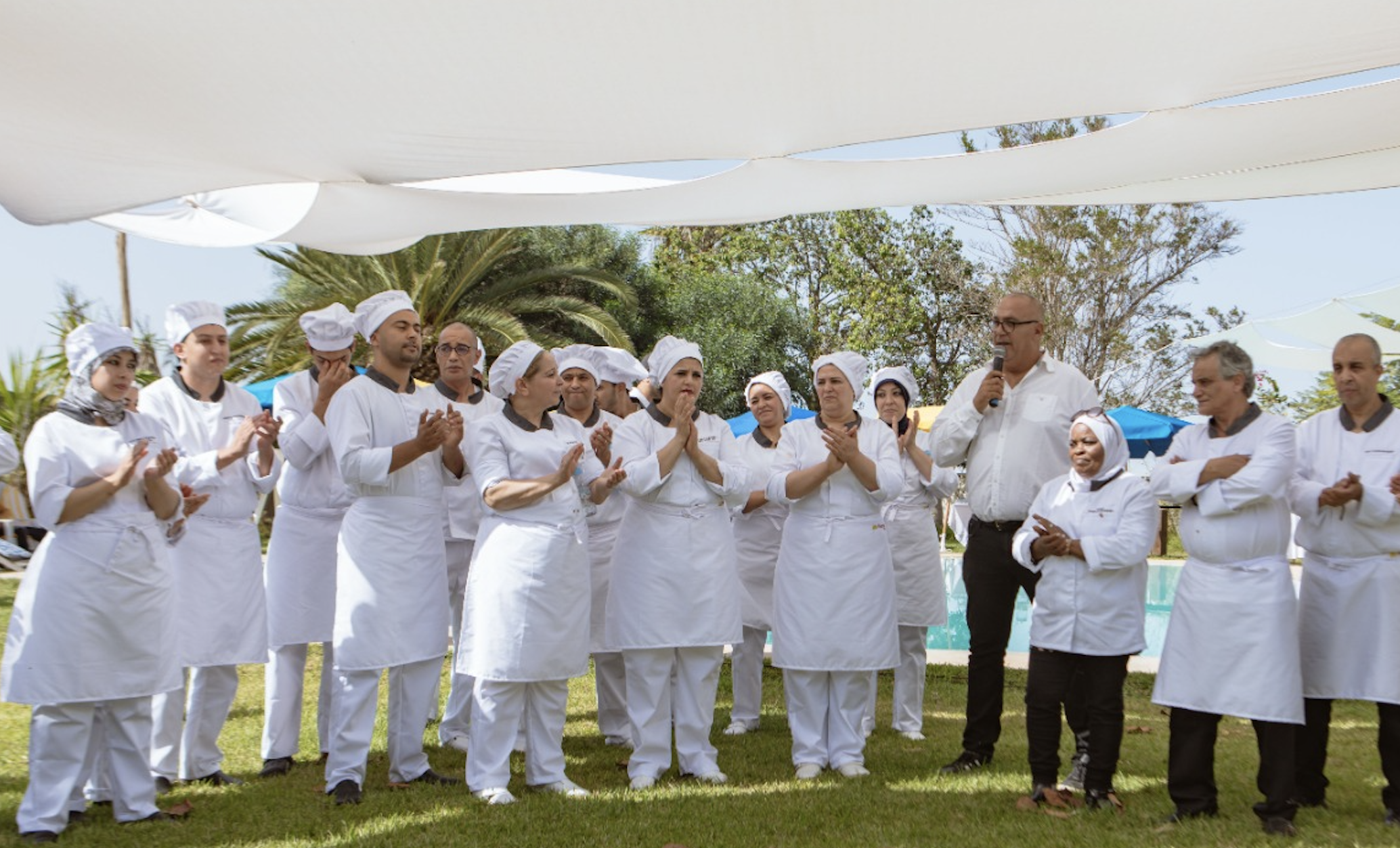 A strategy based on individual accountability
In a spirit of trust and transparency, each employee is entrusted with clearly-defined missions and responsibilities to ensure that he or she fully assumes his or her driving role in realizing Ansamble Maroc's collective vision.
A place where talent can thrive
Faced with the demands of a dynamic and increasingly competitive market, Ansamble Maroc offers its employees a tailor-made training program to enhance their know-how, consolidate their expertise and develop their skills.
Ansamble's values are truly the foundation of our development and their sharing is a daily expression of our passion for the business and our pride in serving our customers well.
Feeding and caring for people is an exciting human adventure made of encounters, sharing, challenges and benevolence.
To have real career opportunities
At Ansamble, equal opportunities, skills development, mobility and internal promotion are not just vague promises. In a company that is constantly growing, you will grow with us.
To evolve in a protective and generous environment
Ansamble makes workplace safety a priority for all its employees. We respect their rights and ensure each employee's working conditions and well-being is protected.
All our employees benefit from legal, social protection and additional social benefits.
To participate in the sustainable development economy
Joining us means joining a leading innovative, responsible and committed Moroccan company.
There are currently no vacancies.
Unsolicited job application
You want to join Ansamble Morocco?
Complete the form below to confirm your application: