There's a saying that goes "When you do something out of love, you don't count the cost". Our passion has motivated us to provide the best catering possible day in, and day out. Since our very beginning, we have grown tremendously thanks to all of you, and we do not plan to stop here.
Foundation of Ansamble Morocco
Founders of the Ansamble Group, René Lancien, a leading caterer in France, and François Bonnot, a pioneer in contract catering, combine their experience to expand internationally by creating OCS.
From 2009, Ansamble establishes itself in Morocco on the catering market by signing a first contract with the Royal Moroccan Football Federation.
Ansamble Morocco's development into a leader
Development of Ansamble Morocco, Becoming a Leader
Ansamble Morocco has experienced remarkable growth and has become a leader in the field of collective catering in Morocco, offering customized solutions tailored to the needs of a diverse clientele, both public and private.
With more than 2,200 collaborators, Ansamble Morocco serves over 220,000 guests daily, ranging from employees and workers to executives, students, schoolchildren, hospitalized patients, inmates, minors, and even professional footballers. All benefit from fresh meals prepared daily in our clients' kitchens, throughout the entire kingdom.
They made Ansamble Morocco… (coming soon online)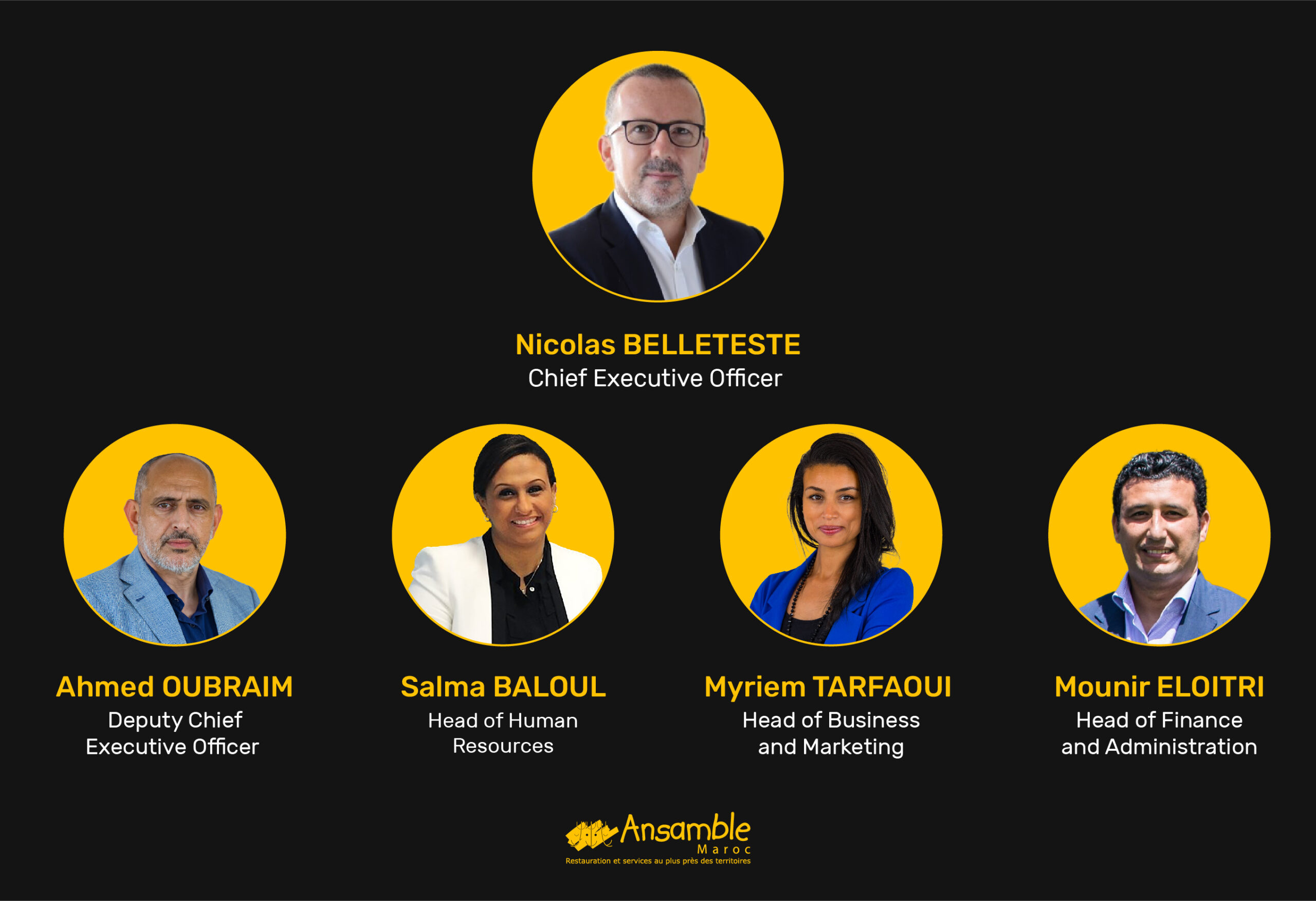 Adenia Partners* & Proparco* acquire a stake in OCS
Adenia Partner, a leading Pan-African investment fund, and Proparco, a subsidiary of the French Development Agency already present in Morocco, are taking control of OCS and thus of Ansamble Morocco. This new shareholding will allow Ansamble Morocco to strengthen its development in the country, diversify its service activities, particularly in facilities management, while accelerating its transition to an ever-stronger CSR policy.
*Adenia Partners is a private equity firm that invests in Africa;
*Proparco is the private finance arm of the French Development Agency (AFD Group).